No matter whatever updates Google makes to their algorithm,backlinks will always be the top criteria on which your site will rank.
But how to get backlinks?
Tired of sending all those guest post pitches to Neil Patel which never reaches him?
Or have you wasted a lot of time making infographics to get backlinks like Brian Dean said and still no one linked back to you?
None of these actually works if you dont have a big brand.So better start making your own backlinks?
Well,what if i tell you there's a software that lets you make backlinks,monitor them.And these are not spammy links.
This backlinks actully work.You may be skeptical right now but trust me once you're done reading this post.
So what's this automation tool?
Money Robot Submitter.
I saw this software on my Facebook newsfeed.My friend Caitlin Bettridge made a video recommending this tool.At first i was skeptical too so i signed up for the free version.
Once i got to see inside of the software,i was convinced that maybe it could be helpful.
But 2 weeks from then,it blew my mind.One of my post about dropshipping was ranking on Google's first page for a competitive and profitable keyword for which i havent optimised much.
The keyword was Oberlo India for which there were 49,000 search results.
And look at the monthly volume for that keyword.My organic traffic skyrocketed from nothing.
Not only that Caitlin was ranking his video on Seo tools just on youtube's first page just behind Backlinko.
Get your 7-day Free Money Robot Trial
So what actually is Money Robot and how it helps?
Money Robot helps you make relevant backlinks to your site from the following sources
Web 2.0 blogs
Web 2.0 profiles
Wiki articles
Press release
Forum profiles
Social bookmarking
Article directories
RSS
Money Robot Submitter's server continuously looks for websites on the web to submit your links. Generally link building is a very time consuming and tiresome task.But,Money Robots does all the work for you.
Money Robot creates your account in different sites where you can post your content.It can solve almost all type of captcha like text,picture,calculation an other complex captchas.
It uses different web browsers to simulate real human activity and therefore mitigates the risk of getting penalized.
Money robot is already loaded with various PBN configurations which help you build tier 1 and tier 2 backlinks to your sites.
You can choose the configurations based on the competition for the keyword you want to rank for.
Article spinning for Seo automation
Money Robot is loaded with an excellent article spinner which helps you create unlimited spun content with generic,LSI keywords.If you go to purchase such an tool,it will cost you around 100$.
Inbuilt Indexer
Money robot also has an inbuilt indexer which helps your backlinks getting index in search engines faster and in a natural way.
Mo
I think now we are familiar with this awesome Seo automatoon tool called Money Robot.
Now ive hooked you to this post by saying how i used MoneyRobot to rank on the first page of Google.Now I'm exactly going to show you how i launched my first Money Robot campaign to boost my Seo.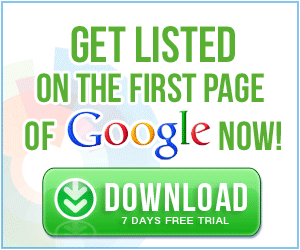 My first Money Robot Submitter Campaign
I first thing i did is bought a 2captchacom account since there can be problem with solving some complex captcha with Money Robot Submitter.You can get it for just 10$.
After getting the 2captcha account i setup my captcha account with username and password.Once its setup we can start with your campaign(Even without buying captchas you can,but it is advised)
Then i started my new campaign.The first thing i did is entered the URLs for which i want to make backlinks for.I inserted the mainpage url that i want to rank and 2-3 other internal pages url which have links to the main page.(Also the homepage)
The next step is entering the keywords.Enter the keywords you want to rank and also its LSI keywords.
The next step is creating articles for which you want to rank.I scrapped 2-3 posts from first 3 pages of search engines and feed it to the Money robot article spinner.This way your articles have less and less duplicate content and wont get penalized.
The next is selecting your campaign diagram.The used the 1>3>12 which moat of the experts in Money Robots secret FB group recommends.I used the campaign just once and it did wonders for me.
For more competitive keywords you need to create such campaigns 2-3 times to rank high.
After that i just sat back and saw my page on Google first page after two weeks.Job done with little
effort.
There's no better Seo tool on the planet like Money Robot Submitter.Whether you want to rank your content on Google first page or Youtube's.